You've got skills, we've got customers.
Let's do this!
Boost your earnings with HeyBryan – the app that connects you with home maintenance tasks in your community.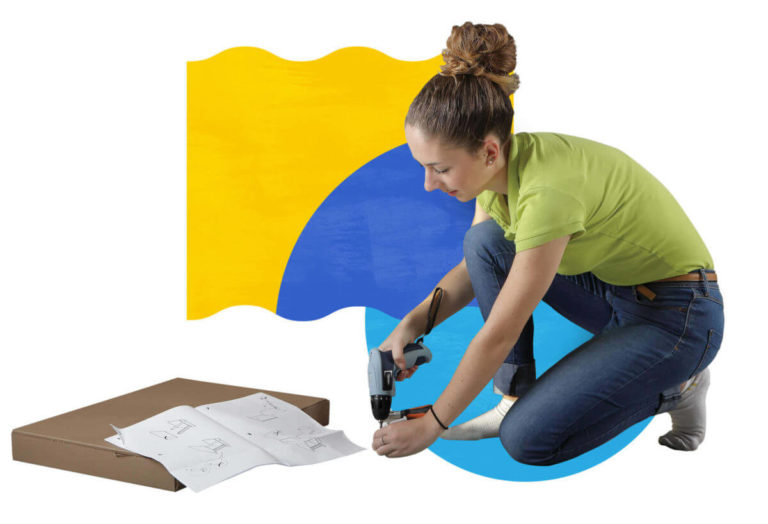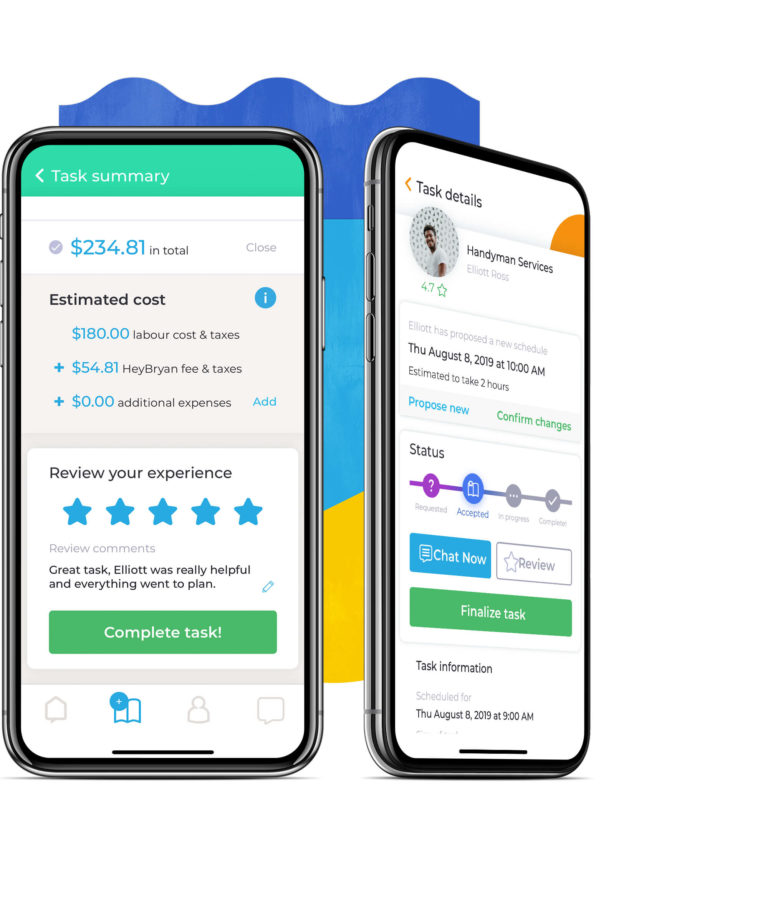 Access to new jobs
Work for local customers, doing work you love.
Choose your rate
Set your value and make great money fast.
No upfront fees
HeyBryan is 100% free to join.
Create your own schedule
You're the boss! Choose when & where you work.
Get paid fast
Enjoy seamless payments with direct deposit.
Duuo Gig Insurance
Daily, low cost insurance options for all experts. Learn more.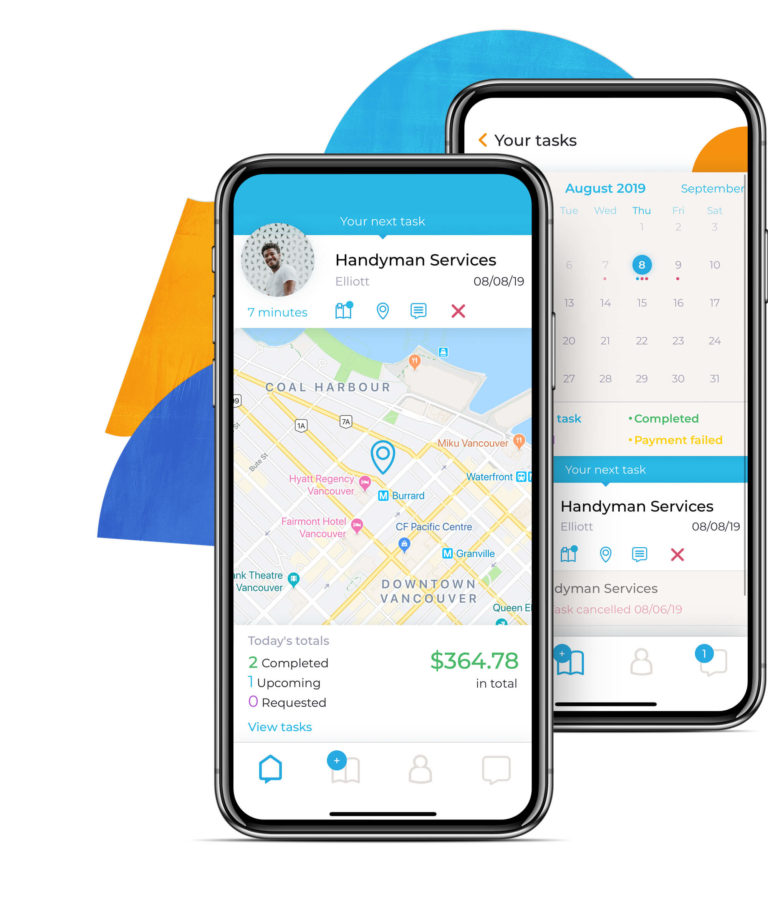 Who IS Bryan anyway?
If this guy looks familiar, it's because you're looking at Bryan Baeumler, Canada's best loved and most trusted contractor. As star of many HGTV shows, you've likely tuned in to see him sharing his wisdom and experience on all things DIY. And hey, we have Bryan in our name. Coincidence? Not exactly. As our partner, he's more than just the face of HeyBryan—we share the same high standards in home maintenance and levels of trust.
The best thing in your toolbox.
Download the app today and watch the task requests roll in.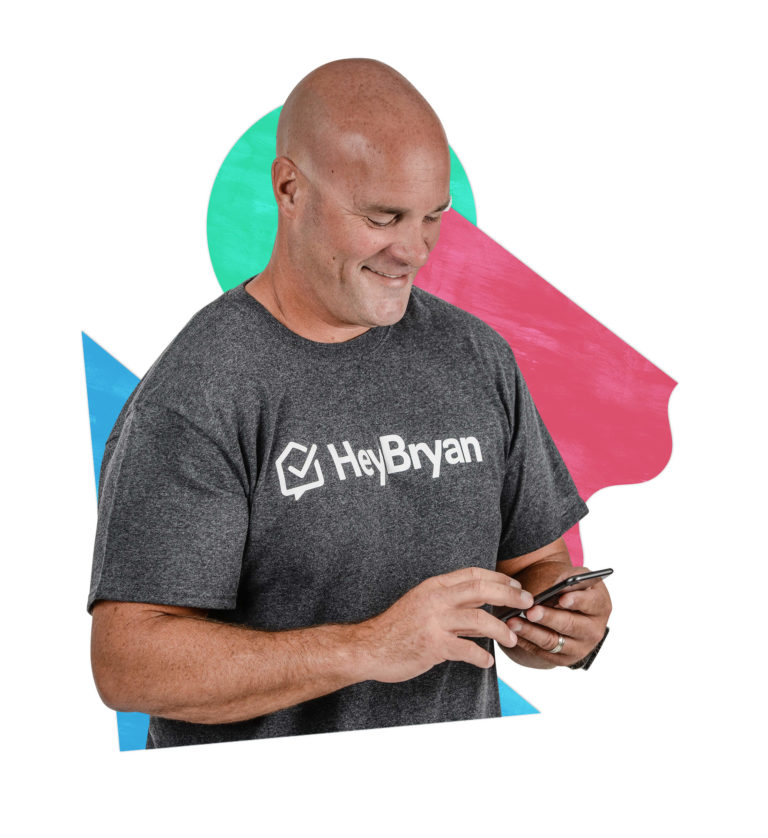 Frequently Asked Questions
Getting up and running is as simple as pie. And pie is simple, right?
Just download the free app and create your account. It's just a few easy steps, folks. We'll need details including your skills, rates and availability schedule before running a quick background check to make sure you are you. And after a phone chat, you're approved and ready to receive task requests.
Ah, the burning question.
Since you set your own rates, this is completely up to you. But an average benchmark for a handyman is $53 while certified experts like plumbers can obviously charge more. To help get booked though, just make sure to keep your rates competitive. And with great service and value, you'll soon get five-star reviews.
In short, anyone with relevant skills and a positive, friendly attitude. HeyBryan experts take pride in their work, are honest and treat all homes with respect. Before officially welcoming you on board, you'll be screened, vetted, and interviewed.
Can we help in any way? We have vetted HeyBryan experts able and willing to assist with any pick-up or delivery needs you may have.
Nope! HeyBryan is FREE to join for experts and customers.
Experts can sign up here.
Android customers can download the app and sign up here: Google PlayStore.
Apple customers can download the app and sign up here: App Store.
HeyBryan connects you seamlessly to a whole community of local customers who need your expert help. Which leads to boosting your earnings, working on your own schedule, gaining confidence, enjoying pride for a job well done, satisfaction of providing an invaluable service. Shall we go on?Got questions? Email us at support@heybryan.com or call us at 1-888-233-9432.